Photo Editing Software
Home Photo Studio gives you the tools to easily enhance and edit digital images.

The program includes photo editing options, such as auto enhancement, retouching, red eye removal, etc. Also, it includes more than 100 special effects that can be applied to the images for a different look, including the unique plastic and 3D composition effects.
Order full version!
Create Watercolor Effects from your Photo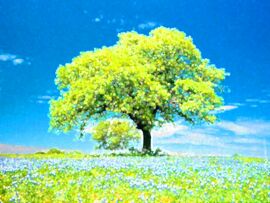 Watercolor painting is one of the oldest forms of art. Yet to be able to paint in watercolor is not so simple. I'm not talking about the painting part, but all of nuance one must know about applying watercolor paints. The Watercolor effect can not be confused with any other type of artistic painting.
The drawings painted in watercolor are one of a kind. They fascinate the viewer with bright iridescent colors, and spectacular semi transparent overlays. The complexity and uniqueness of watercolor painting is that the dried smears can not be repaired. Therefore, if you decide to paint in watercolors, you have to know the basic techniques and methods of this art form, of course we are not all gifted with the talent of drawing.
Unfortunately, we do not always have the time or desire to learn how to paint, and not all of us can paint. In this case, it's much more convenient and easier to create watercolor effects from your photo. Just imagine your favorite photos transformed into bright watercolor paintings! Create watercolor effects from your photo is a fairly simple way to edit images and conjure uniqueness.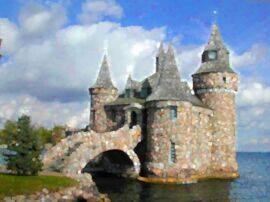 The Photography editing software Home Photo Studio will allow you to create unique and beautiful watercolor painting from your pictures in just minutes. Just see some of the samples.
The program has all the necessary facilities for editing and retouching your pictures. The editor offers a unique set of filters for photo editing and provides several effects such as; engravings, book illustrations, creating a pencil drawing from a photo , and of course, the effect of watercolor to photography.
To create watercolor effect from your photo you must have a picture opened in the program and from the menu select Effects> Artistic> Watercolor. You can apply the effect more than once. Once you have created your watercolor masterpieces, save them as screensavers on your desktop, create unique prints, or surprise your friends with your new artistic talents.
Download your Home Photo Studio now!
The program is compatible with Windows 11, 10, 8, 7