Photo Editing Software
Home Photo Studio gives you the tools to easily enhance and edit digital images.

The program includes photo editing options, such as auto enhancement, retouching, red eye removal, etc. Also, it includes more than 100 special effects that can be applied to the images for a different look, including the unique plastic and 3D composition effects.
Order full version!
How to add Photo Special Effects
With the creation of digital cameras, and them getting ever smaller and smaller. It has become easier for people to capture their moments in time. Digital Photography has not only made it easier to share those moments with others, but to edit, colorize, enhance and add unique photo special effects.
By using Photography Editing Software, users are able to add more and more effects to their lists, making their pictures stand out amongst the millions of photos. One can't help but think how to make their picture more creative and unique.
There are millions of digital photos that all look the same, try to make your photograph one of a kind. Don't be afraid to add color and photo special effects. By adding and enhancing our pictures we are able to achieve this feat. Nature is not bland; it is rich in color, make your photographs rich in color as well. Try to create a mystery around your picture, give it some mystique. In the video above we used several different photo special effects that allowed us to modify our picture and bring uniqueness and richness of color.
Just Some of the Photo Special Effects.

1. Ancient Scroll Effect. This effect creates a sense of ancient history and adds a bit of mystery to the picture. There are several different scrolls to choose from as well as choosing Mono or Color Blending.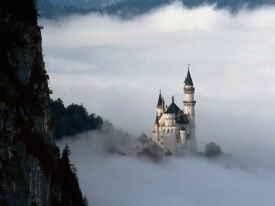 >>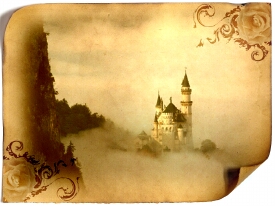 2. Greeting Card Effect. Here you can create your very own special greeting card for different occasions. You can enlarge or shrink the photo once the picture is inside the greeting card.
3. Relief Contour. The effect creates a border out of the picture itself. You can control the width and depth of the border.
4. Edge Effect. Give your picture a little bit of Edge. In this effect you add different shapes around and inside the picture. You can select different background colors and shapes.
5. Photo Reflection. Create a reflection of your picture. You can choose the capacity "strength" of reflection and background color.
6. Color. This effect automatically applies different colors to your photograph. There are several different color variations to choose from. For more information of effects and filters visit how to apply effects and filters on photographs.
When applying photo special effects, one must remember to make the photo look as real as possible; this creates the illusion of realness without people seeing the effect. Of course if you're aiming for the artistic look the illusions of realness need not apply.
Download your Home Photo Studio now!
The program is compatible with Windows 10, 8, 7, Vista, XP