How to Convert Photo to Pencil Drawing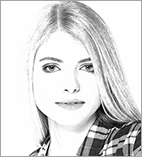 Want to create photorealistic drawings and sketches, but without spending many hours learning the basics? Especially when one wrong stroke can destroy the whole picture. There are many ways to get a realistic sketch, but the easiest one is to convert photo to pencil drawing with a creative photo editor.
You can try using complicated software like Photoshop, but why spend much time on studying when you can devote it to creating your sketch? Take a look at Home Photo Studio – this easy-to-learn program with a simple interface will help you to transform your photo into a stunning art in just a few clicks.
Watch this video to learn some useful tips on using various transformation effects. See how easily you can make an amazing art from a regular photo!
Download your Home Photo Studio now!
Now, let's see, how to convert photo to pencil drawing? Here are the steps:
Step 1 – Get Started
Home Photo Studio makes browsing and previewing the effects easy, that's why you will be able to convert photo to sketch in the blink of an eye. Run the software and open the image you would like to use. In the top menu, go to Effects and then choose Stylize from the dropdown list. In this new window you will see various groups of effects that can be applied to your picture.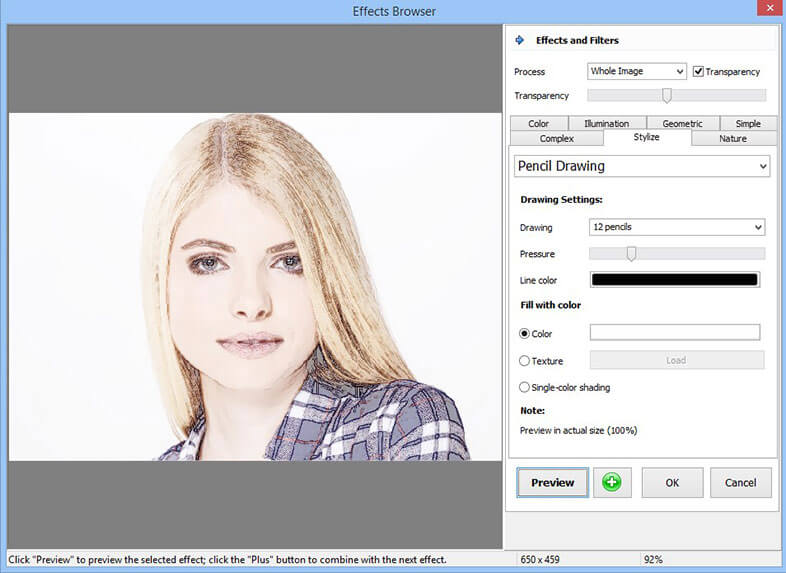 Try different settings to get the best result
Step 2 – Transform Photo to Pencil Drawing
Select the Pencil Drawing category from the dropdown list. In the effect tab you can see various settings that you can use to improve the result. First of all, choose one of the presets: Single Pencil, 6 Pencils, or 12 Pencils – depending on how much color you want to see in your image. Then adjust the pressure to make the effect weaker or stronger. Click Preview to see how easily you transformed photo to a pencil sketch!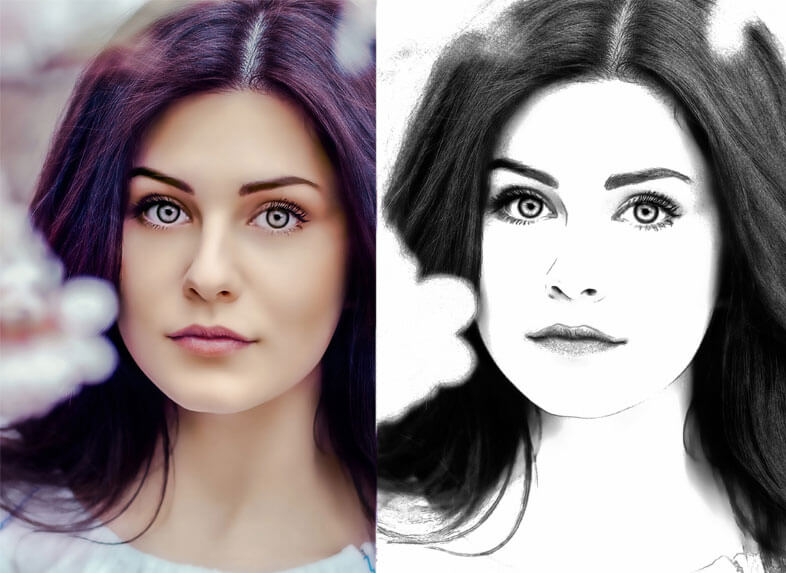 Create realistic pencil portraits from photos
Step 3 – Play with Various Effects
Don't hesitate to set your creative mind free: all great ideas are born from experiments. For instance, if you want the effect to be subtle, try the Book Illustration category. In this case, you will be able to turn your image into a soft pencil or watercolor drawing. Mixing various presets and adjusting the settings will allow you to get different kinds of strokes and evoke different feelings.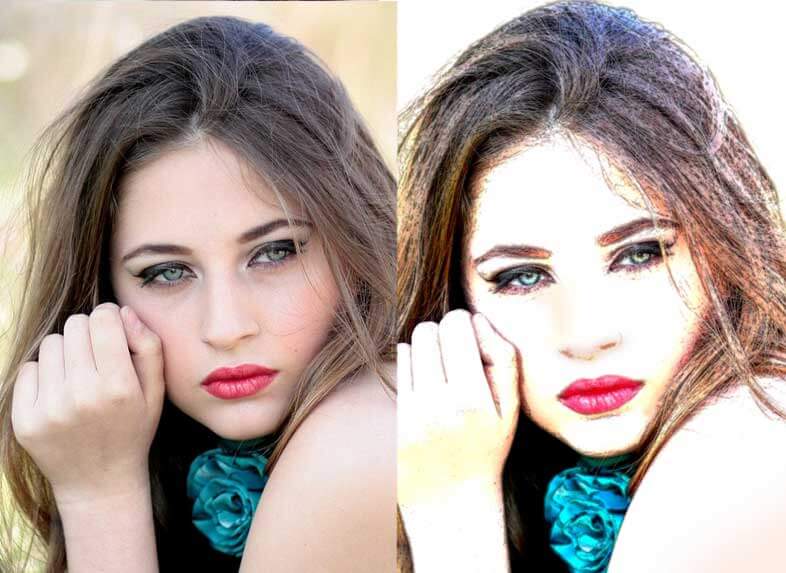 Use Book Illustration to make a picture with a soft watercolour touch
When finished, click Save to apply all the changes and convert photo to drawing. Now you can keep editing the image or prepare it for printing and framing. If you decided to modify the picture a little further, you should definitely check out the guide on how to make a photo montage. This tool will for sure help you achieve a new skill level and create stunning pictures. And that's it! As you see, it's super easy. So, what are you waiting for? Convert your photo to pencil drawing and create a masterpiece right now!
Download your Home Photo Studio now!
The program is compatible with Windows 11, 10, 8, 7