Vintage Photo Effects Without Photoshop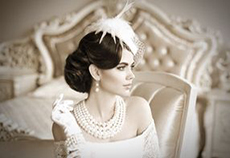 Although the present-day world is all about moving forward, people still treasure certain links to the past. This is why retro style is always on trend. In photography, vintage photo effects help to get that touch of something aged and sense the history spirits.
Does looking at your grandparents' photos evoke warm feelings and some nostalgia? Apply a vintage look to your own photos for an artistic effect! With flexible image editing software like Home Photo Studio it's easy and only takes a couple of seconds.
In this guide, we'll show you how to use the most popular retro photo effects in image post-processing:
Click the Play button and watch this video lesson to learn how to use the Vignette tool, how to make a photo look old and scratched, and how to apply Artistic Toning for an engaging look of your photos.
Download your Home Photo Studio now!
➣ Sepia
Have you ever thought where sepia came from? Some people think that black and white photos just go brown or yellow in time. Indeed, that can happen because of wrong photo developing. In fact, sepia was invented by British photographers in the 19th century. To achieve that hazy brown reddish color, they added cuttlefish ink to b & w images. This toner brings certain warmth to pictures making them more eye-pleasing. The sepia effect works wonders with portrait photos, some landscapes and most architectural views.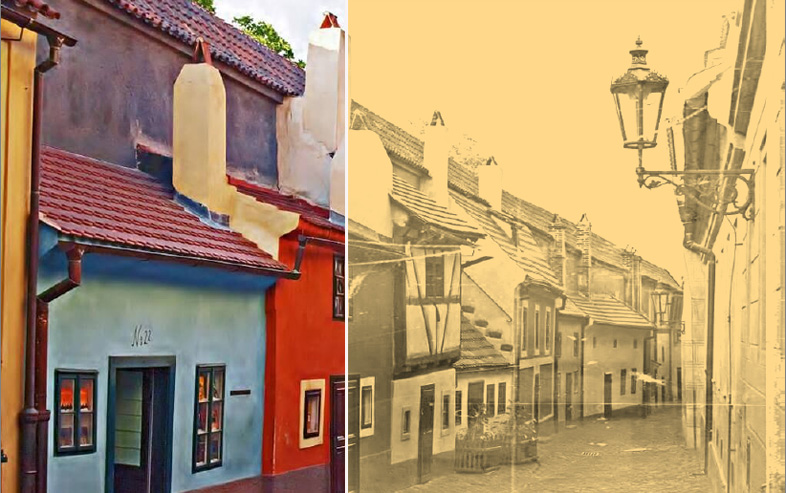 The Sepia effect makes a small town view look like an old photo
Nowadays you can use sepia in digital post-processing. Home Photo Studio offers you the old photo filters option to add a vintage feel to your images. First of all, open a photo you want to edit. In the search field type 'Sepia' to find the needed tool. In the Effects Browser you'll see the Sepia effect collection. Select the one you want to apply and click the Preview button to see the edited photo. Save the result by hitting OK or select the '+' button to combine 2 or more variations of Sepia.
➣ Vignette
Vignette was not always a creative effect, originally, it was caused by the round lens of a camera and its settings and considered to be an image defect. What is the Vignette effect? It's darkening the image corners in comparison to its center. Today the Vignette tool is one of the most popular vintage photo effects in photo editing. It helps you to apply an artistic retro touch to a picture. Besides, with vignetting you can cover the distracting details in the background and direct the viewer's eye to the main subject or the central part of your photo.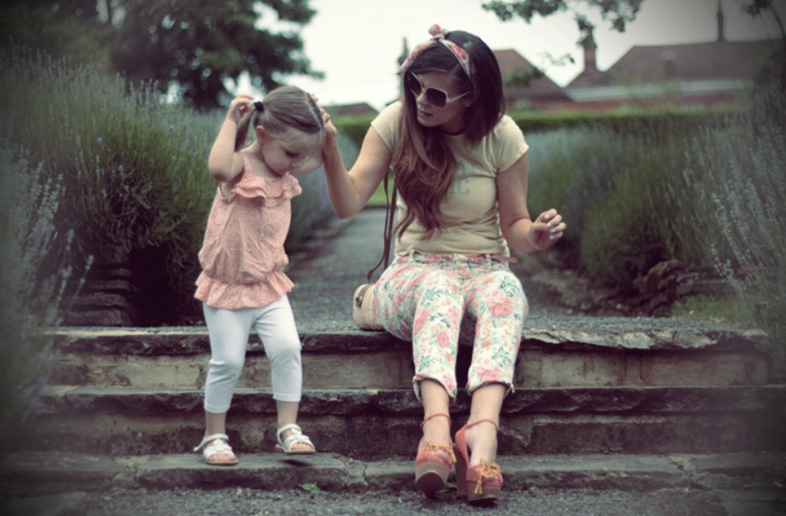 Vignetting adds some retro charm to portraits
To open the Vignette editing window, type 'Vignette' in the search line. Home Photo Studio comes with 6 standard Vignette shapes. Choose the one that suits your taste. You can make your Vignette perfect by customizing it - adjust its darkness and depth and blur the borders if needed. Click the Reset button to cancel all the changes or the Apply button to save the result.
➣ Artistic Color Toning
The Artistic Color Toning tool is probably one of the most powerful tools in photo editing. It allows you to enhance your images with a single mouse click. The overall tone of a photo is a very important thing. The colors of your image affect the way viewers perceive it. Imagine, you've taken a wonderful shot, but when you look at it afterwards you see it's lacking something, it doesn't look exactly what you saw. Change its color cast - it's an efficient way to make the photo express your vision and feelings.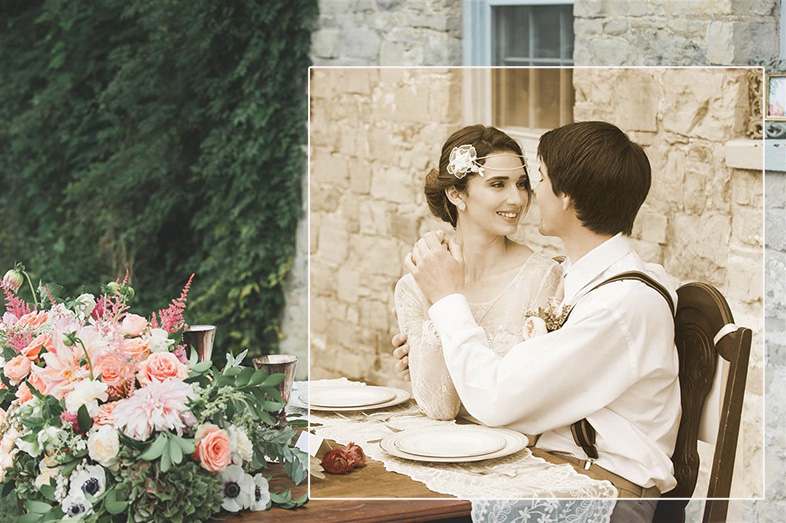 The Artistic Color Toning tool applies vintage warmth to wedding pictures
In Home Photo Studio software there's a large collection of artistic color toning presets. To find them, open the Artistic Toning editing window. The selection includes the most popular ready-made toning presets such as Warm, Cool, Sunny, Frosty, Old Newspaper, Emerald, Yellow and other effects. Also, you can create and save your own presets by changing the default settings - choose a color and blend modes, adjust the saturation and contrast levels.
Retouching photos is a captivating and creative process yet most photo-editing programs require some knowledge and skills. Download Home Photo Studio software and start editing your photos with cool effects in a minute with no effort!
Download your Home Photo Studio now!
The program is compatible with Windows 11, 10, 8, 7